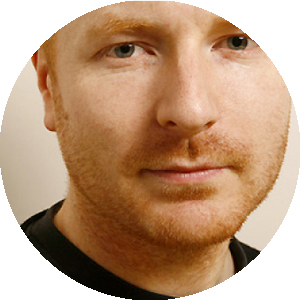 JIMPSTER
Il suo LP MESSAGES FROM THE HUB (1997), così come AudioMontage 12 " orientato piu' al dancefloor hanno contribuito ad affermarlo come meritevole artista e richiestissimo per remix(oltre 75 fino ad ora) e co-produttore di una vasta gamma di progetti. Il suo terzo LP Amour è stato pubblicato 4 anni fa su Freerange riscuotendo un eccellente successo di critica ed è apparso in numerose riviste di settore pubblicato tra I Top 20 LP dell'anno.
Negli ultimi anni ha pubblicato il suo primo brano per un'altra etichetta, la Buzzin ' fly di Ben Watt che è diventato un must dell'underground house.
Il suo ultimo 12 "per Freerange è Sleeper, un altro inno deep house che è stato nominato per numerosi Best Dance Awards single awards ed è rimasto in cima alle classifiche di Beatport per un mese. Tra gli artisti che recentemente hanno richiesto il tocco di Jimpster per un remix nominiamo Josh Wink, Photon Inc, Osunlade, Bob Marley, Joris Voorn, Seal, Marc Romboy, Solomun e L'elenco potrebbe continuare.
Negli ultimi 5 o 6 anni Jamie si è costruito una reputazione come dj molto apprezzato nel Regno Unito e in tutto il mondo, con oltre 100 show solo lo scorso anno.
Nonostante l'accento sull'aspetto piu' profondo della musica house ed elettronica non ha paura di allontanarsi da questo percorso, mantenendo l'approccio della vecchia scuola.
His seminal Jimpster LP Messages From The Hub (1997), as well as his more dancefloor orientated Audiomontage 12"s really helped establish Jamie as an artist of some merit and he quickly became in regular demand as a remixer (over 75 at the last count!) and co- producer on a wide range of underground projects. His third Jimpster LP Amour was released 4 years ago on Freerange to excellent critical acclaim and appeared in numerous published Top 20 LP's of the year charts.
In recent years he has released his first original track for another label, choosing Ben Watt's Buzzin' Fly for Square Up which went on to become a big underground house track of the year. His last 12" for Freerange was Sleeper, another deep house anthem which was nominated for numerous Best Dance Single Awards as well as sitting at the top of the Beatport charts for a month. Recent artists to get the Jimpster midas touch in the form of a remix include Josh Wink, Photon Inc, Osunlade, Bob Marley, Joris Voorn, Seal, Marc Romboy, Solomun…. The list goes on.
Over the past 5 or 6 years Jamie has built up a reputation as a highly regarded dj in the UK and around the world, having played over 100 gigs last year alone. With an emphasis on the deeper end of electronic house music, but not afraid to stray from the path, he retains an old school.