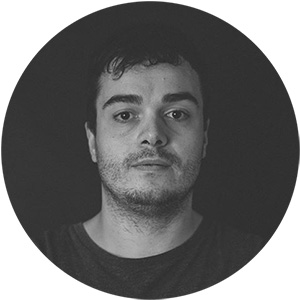 LINO PUGLIESE   (Cadenza Lab / Memento Records)
Lino Pugliese has practiced the art of DJ-ing from just a little boy. After finishing high school in his birth town he decided to continue his study in Bologna.
It's here that he enriches the underground culture by visiting establishments that have always attracted special attention to the House Chicago and Techno Detroit
movement.
Towrds the end of 2006 he begun to compose music and after a short while he sends the first demo's to some labels in Bologna, where he publishes his first: 'Day
Zero / Zuu Loop, in cooperation with Enrico Gasperini, better known as gAs.
Immediately after that he released content for the label Memento, receiving excellent
feedback from international producers. In June 2009 he started a new collaboration with Andrea Grasso in arte Ues, with the project Pulpyt, appreciated and printed
by the famous and historical french label Robsoul Recordings of Phil Weeks.
Lino's music is a mix of house and techno and you can found it among the labels: Cadenza, Memento, Bla Bla and Orion Muzik…
DOK DATES:
– 14 March 2014 – DOKSHOW  @ Numa (BO)