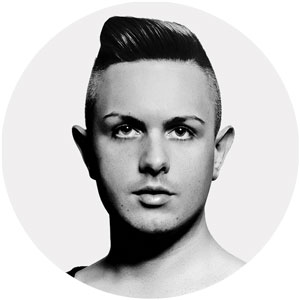 GIANNI SABATO  (Plus Beat / Memento)
Gianni Sabato is a dj of electronic new wave of Salento, which is identified with the international project Guendalinadventure, agency linked to the historic club, Guendalina (Temple of Music for excellence in the South of Italy). He alternates his activity as a Dj with the productions for his label "Plus Beat" and with his latest project "Rush?"
The new project "Rush?" boasting release of great international importance such as Cocoon in the summer compilation mixed by Cassy, Unsung Classics VA with Derrick Carter with a remix for Chez Damier, Bass Culture with Gerd, Memento Records, Safari Numerique, Crime Records, 250 Rec, Joyfull Family and more.
The energy, spontaneity and passion are the ingredients that describe this young artist, in fact, he always had since the beginning of his career, the passion for rhythms that are always innovative, looking for Techno influences ranging from the darker sounds of detroit to atmospheric Acid wave.
There are many clubs and festivals of Europe where he performed: Ushuaia (Ibiza), Privilege (Ibiza), Cromie (Taranto), Guendalina (Lecce ), Old River (Napoli), Clorophilla (Taranto), Cocorico (Riccione), Cassero (Bologna), Amnesia (Milano), Bellaciao (Perugia), Macarena Club (Barcelona), Magazzini Generali (Milano), Dokshow (Bologna), Cave (Gallipoli), Parco Gondar (Gallipoli), Saponeria (Roma), Bahn Der Beats (Firenze), WakeUp! (Bologna), Viper Theatre (Firenze), Rashomon (Roma), Duo Club (Biel), Z_Klub (Alicante), Public (Bari), Streamfest (Lecce), Fiesta Privada (Roma), Transition Lab (Brindisi ), Minimarket (Parma), Crime Fest (Salento) and many others.
Impressive list of DJs with whom he has performed: Jeff Mills, Robert Hood, Carl Cox, Luciano, Richie Hawtin, Ben Klock, Ricardo Villalobos, Perc, Marcel Dettmann, Regis, Seth Troxler, Dvs1, Sven Vath, Shifted, Sigha, Nina Kraviz and many others.
GIANNI SABATO inizia sin da giovane la sua carriera da dj.
Spinto dall'irrefrenabile passione per il club e grazie ad una spiccata sensibilita' musicale ed una sorprendente versatilita' riesce in breve tempo ad essere presente ai party piu'importanti della zona raccogliendo sempre piu'consensi positivi tra la gente. L'energia, la spontaneita' e la passione sono gli ingredienti fondamentali che descrivono questo giovane artista, infatti ha coltivato fin dagli inizi della sua carriera la passione per ritmi sempre innovativi, alla continua ricerca di influenze particolari spaziando da suoni deep, tech-house alle complesse armonie del jazz ad atmosferici brani minimali dal fascino funky.
Attualmente resident nel Club Guendalina, una delle prime realta' underground che ha lasciato negli anni un impronta di altissimo spessore musicale nel Sud Italia.
Grazie a varie collaborazioni arricchisce la sua cultura musicale proponendo dj set al fianco di diversi artisti di grosso calibro quali: Loco Dice, Luciano, Richie Hawtin, Alex Neri, Jay Haze, Marco Carola, Mirko Loko, Paco Osuna, Ilario Alicante, Matthias Tanzmann, Cassy, Reboot, Italoboyz, Lee Van Dowski, Guillaume & The Coutu Dumonts, Timo Mass, Alex Picone, Masomenos, Tini, Ralf e molti altri ancora…
Nel campo discografico fondatore dell'etichetta PLUS BEAT MUSIC dove attualmente impegnato come coordinatore e producer in progetti propri e remixer ampliando in brevissimo tempo le collaborazioni con alcuni dei producer piu' gettonati; è un progetto ed un etichetta in fase di sperimentazione nuova nel mercato discografico ma che ha già depositato in pochi mesi grossi feedback positivi da artisti internazionali di grosso calibro.
DOK DATES:
– 07 March 2015 – DOKSHOW  @ Numa (BO)