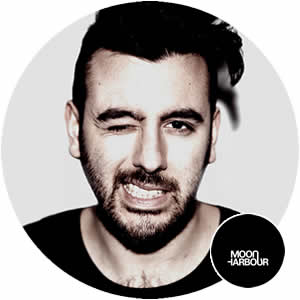 MARCO FARAONE (MOON HARBOUR /DESOLAT/DRUMCODE/ETRURIA BEAT)
Marco Faraone, giovane e già rinomato dj & produttore italiano. Già dalle sue prime esibizioni è stato apprezzato il suo modo di coinvolgere il pubblico attraverso il suo stile, carisma e la sua grande passione per la musica; questo lo porterà in brevissimo tempo ad esibirsi in molti dei migliori club d'Italia e d' Europa come Panorama bar (Berlino), Cocoon Club (Francoforte), The Egg (Londra), Watergate (Berlino), Guendalina (Lecce), Magazzini Generali (Milano) e famosi festival come Extrema (Belgio), East Ender (Barcelona), Barrakud (Croazia), Day One (Madrid), Klubbers Day (Madrid), Ade (Amsterdam), Electrosonic (Burgos) e molti altri ancora.
Entusiasmato dalla voglia di produrre musica, esordisce nel 2008 con il suo singolo "Arabia" su Tenax Recordings, label del suo amico Alex Neri, riscuotendo così un ottimo successo. Questo e' il periodo in cui Marco stringe una forte amicizia con Luca Agnelli, con il quale, qualche mese dopo produce Meat Pack EP su Manocalda records. Passano mesi in cui lavorando con determinazione in studio, perfeziona sempre di più il suo suono e, alla fine del 2009, crea un nuovo EP intitolato "Want Life Time", che raggiunge nel giro di pochi giorni la prima posizione di molte classifiche e che verrà supportato e suonato dai migliori dj mondiali, fino a quando, nell'ottobre del 2010 produce la HIT "Strange Neighbors" sulla Moon Harbour recordings di Matthias Tanzmann, disco che gli darà la possibilità di farsi notare all'estero e che segnerà l'evoluzione della sua carriera. Tutto questo attirerà su di se le attenzioni dei vari Dj internazionali e le sue produzioni approderanno su importanti etichette dell'attuale scena underground come Get Physical, Cècille, Catwash, Truesoul, Dame Music, Kling Klong, All inn, Four:Twenty fino a quando, nell'estate 2013, uscirà con "JAMBO EP" su DESOLAT, la rinomata label fondata da LOCO DICE, confermando il suo indiscutibile talento.
Ad oggi Marco sta lavorando duramente ad un nuovo progetto insieme al collega e grande amico Luca Agnelli per la creazione di una nuova etichetta "Etruria Beat records". Altri progetti di questo giovane talento sono in sviluppo e, sulla scia delle sue realizzazioni precedenti si spinge sempre oltre. Da un artista di questo calibro e soprattutto di soli 24 anni, ci si aspetta solo che continui a splendere sempre di più sulla scena internazionale.
Although still barely into his twenties, Marco had the privilege of a musical background in his family, allowing him to delve into experiments with electronic music from such early times as playing his first gig aged only 14 in his hometown of Lucca, Italy.
Almost 10 years later Marco is working hard to present his sound on the international music scene, with scores of releases included his 2010 HIT Ep 'STRANGE NEIGHBORS' on Moon Harbour, his solo EPs 'WANT LIFE TIME' and 'HARD TIME TO TRAVEL', creating a real stir and were featured on playlists of top DJ's everywhere. Along with further releases on labels like Get Physical Music, Sci+Tec, Truesoul, Cècille, All Inn, Break New Soil, Four:Twenty, Catwash and for his own label Etruria Beat run together with his partner Luca Agnelli, it seems that Marco will be fast developing an enviable discography for such a young artist in the scene.
During the years, step by step, his passion, charisma and determination led him to playing in some of the best italian and international clubs, like Panorama Bar (Berlin), Cocoon club (Frankfurt), Tenax (Florence), Cafè D'anvers (Antwerp), Vanilla Ninja (Moscow), Egg (London), Woodstock 69 (Bloemendaal), Guendalina (Lecce), The Wood (Bruxelles), Magazzini Generali (Milan), Bloc (Barcelona), Terminal (Birmingham), Grelleforelle (Wien), Electricpickle (Miami), Sankeys (Ibiza) and some Festivals like Barrakud (Croatia), Extrema Outdoor (Belgium), Day One festival (Spain), Electrosonic (Spain), East Ender (Spain), Zomerkriebels (Belgium), Ade (Amsterdam), Klubbers Day (Spain), 3 Gram (Holland), Sunrise (Belgium) and many more.
The year ahead looks bright for his career, with an already demanding Album World Tour schedule all over Europe and the Americas, and further upcoming releases on many important labels, like for example, his "Jambo Ep" on DESOLAT, confirming his undeniably talent.
DOK DATES:
– 25  January 2014 – DOK @ Numa (BO)
– 18  August 2014 – DOK @ Dok Boat (Gallipoli – LE)