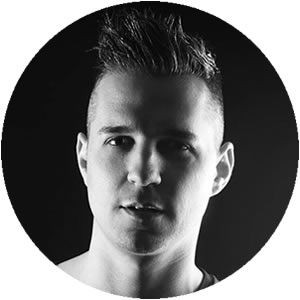 LORENZO DE BLANCK  
A vinyl lover and collector but at the same time attracted by the new technologies related to dj works, Lorenzo De Blanck, was born in 1983 and his way behind the consolle starts when he is 15, when he buys his first Technics and his first records.
Layo & Bushwacka have chosen Lorenzo de Blanck and Matador as remixers for one of their new tracks out now on Olmeto records.
More tracks on Flash records (Florian Meindl label) and Amazing records (Minicool Boys label). More tracks and remixes like "Caught" who arrived #1 chart on Traxsource!
He has worked as a resident dj since he was young, at the best clubs around his area.
Year after year he has grown musically and has refined his passion for the varied traits of dance music.
He played in clubs like Cocorico – Piramide (Riccione), Echoes (Misano), Link (Bologna), Dok Show (Bologna), Peter Pan (Riccione), Folies de Pigalle (Reggio Emilia), Contatto (Bologna), Zanzibar (Marina di Ravenna), Madame Butterfly (Ferrara), Fresh & Fruit (Padova), Frau Marlene (Torre del Lago) and more.
Now he has started his new project called "Simple" a techno one-night at Sinatra Club, a wonderful club in Ferrara.
He has played with Carl Craig, Dubfire, Luciano, James Zabiela, Tiefschwarz, Daniele Baldelli, Dennis Ferrer, Ryan Crosson, Clockwork, Alan Fitzpatrick, Dustin Zahn, Barnt, Ambivalent, Layo & Bushwacka, Marc Houle, Troy Pierce, Ellen Allien, Skrillex, Nina Kravitz, Tobi Neumann, Little Louie Vega, Robert Owens, Satoshi Tomiie, Pastaboys, Ralf, Dirty Channels and many many more.
DOK DATES:
– 25 December 2019 – DOKSHOW  @ Numa (BO)
– 25 December 2018 – DOKSHOW  @ Numa (BO)
– 31 October 2017 – DOKSHOW  @ Numa (BO)
– 25 December 2015 – DOKSHOW  @ Numa (BO – Italy)