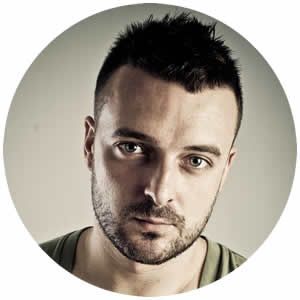 LEO BLANCO
Leo Blanco is nowadays considered one of the best and more actives producers on the international GLBT and Spanish music scene.
Living between Madrid and Ibiza gave him the musical style and knowledge which suits perfect for any main room events, massive outdoor festivals or intimate underground clubs, delighting any kind of clubbing audience.
This multi-talented Dj, producer, label owner and entertainer has been taking the industry by storm, thanks in part to his world-renowned tracks La Mañana´, Over You feat Nalaya´,I Love Ibiza or Caminando´ among others fronting several of the best summer compilations for the past years, part to his open minded charisma and part of his fine musical taste for any parties around the world where he is requested.
Leo placed frequently his tracks for compilations of Ibiza´s top promoters SuperMartxé or Matinée among others and on their weekly radio shows, making remixes under their labels as I Drove All Night´ (#1 Matinée´s top 10 in Beatport) or I Heart U feat Macy Gray for the Madrid based ¨fiesta¨Supermartxé.
The Spanish producer has been spreading his talent with the likes of Pacha Recordings, Star 69 Records, Matinée Recordings, Bedroom Muzik, Rock Star, HouseWorks, Blanco y Negro or his own label, Zero Records among many others which proves again that he got good taste blended with energy and rhythm.
Leo´s productions are showcased on charts in every digital music stores like Beatport, Juno, Itunes, Amazon… where he succeed to permanently stay on top and a massive variety of dj charts around the world.
His tracks are played all over the world which look him to perform at many of the best European, Asian, South American or North African clubs in cities like London, Madrid, Sao Paulo, Paris, Ibiza, Brasilia, Barcelona, Rome, Bogota, Mexico DF, Bandung, Porto Alegre, Milano, Oran…
Headlining is what Leo Blanco does as special guest of many parties all across the world.
Watch out for his massive world tour along 2013.
BLOCK/DOK DATES:
– 26 October 2013 – DOKSHOW @ Numa (BO)