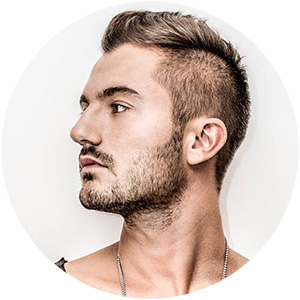 STEFANO PALMISANO
Stefano Palmisano, born in Prato (Italy) in 1991, had his first contact with electronic music in 1999 with the boom of dance music in his country. In that period, he began to follow many music programs on the radio and on TV, opening his mind to all genres and artists. In 2007 he began to go to Tenax club's Saturday night "Nobody's Perfect" party in Florence, where he radically changed his mind about what music was for him.
Listening and watching playing of the world's greatest names of electronic scene helped him to learn the dj technique and to create his personal sound. In 2008 he started to play his vision of music in front of thousands of people at the biggest parties of his city where he became a resident dj. Together with his dj activity he didn't stop going to Tenax club where, in November 2009, he started to play in one of the two halls becoming, after some months, a stable figure as dj and promoter. Gradually he improved his popularity, and party after party his name was written near big international dj names.
From September 2013 he is involved in Docshow's Saturday night "DOK" party at Numa club in Bologna as a resident dj and consolle manager.
DOK DATES:
– 25 December 2018 – DOKSHOW  @ Numa (BO)
– 13 October 2017 – DOKSHOW  @ Numa (BO)
– 18  March 2016 – DOKSHOW  @ Numa (BO)