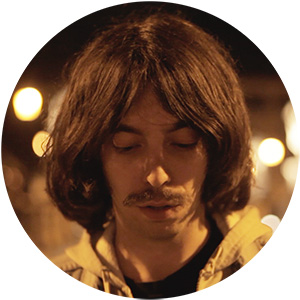 LUCA BALLERINI  (Cocoon recordings / Be As One)
Luca Ballerini is an Italian well-known Underground DJ and Producer, Vinyl Collector and Analogue Machines Blacksmith. He is the owner of Musical Metaphor & Wax Jam, a label project based in Verona/Italy, distributed Worldwide by Clone and through which he has collaborated with some of the most important Italian artists.
2014 marks his debut on Shlomi Aber's "Be As One" label with a 4-track EP of exciting, fresh techno named I' m Sick EP.

Over the years he has created his personal style oscillating between straight and solid techno, hypnotic-dark sounds and house beats. This special mixture covers a wide musical range with a strong melodic landmark during his dj set and in his productions as well.
An awaited and important step forward in his career is coming in September 2014, when Luca will debut on Sven Vath' s "Cocoon Recordings" label, with a 2 Tracks EP of ethereal, melodic techno, called L' Eternità Di Un Attimo.
DOK DATES:
– 28  March 2015 – DOKSHOW  @ Numa (BO)