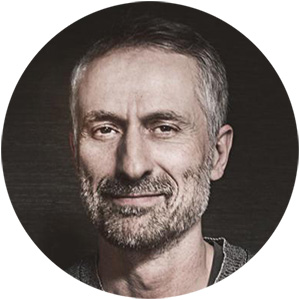 MICHEL CLEIS   (Cadenza Records)
In the space of two short years Michel Cleis has vaulted from being an unknown producer with a handful of vinyl releases to his name to one of the hottest artists in electronic music, thanks to a little old tune called La Mezcla.
Back in 2008 Luciano heard a record that defied categorisation. A sinuous blend of Latin rhythms, tribal drums and an unforgettable Spanish vocal, it didn't fit anywhere – except Cadenza. Luciano signed La Mezcla and suddenly Michel Cleis'
name was ringing in the ears of Europe's club cognoscenti, who were dazzled by his unheralded genius.
To know Michel is to understand that only he could have made a track like La Mezcla because it embodies the richness and variety of his life and music. Born and raised in the Italian part of Switzerland (contrary to some internet reports, he
is '100% Swiss'), Michel Cleis speaks five languages, and grew up listening to everything from Miles Davis and John Coltrane to the Beatles and Italian singer-songwriter Lucio Battisti. As a student in Lausanne, he witnessed the blossoming of house music with artists like Adamski, Robert Owens and Kid Bachelor. Nevertheless, he did not imagine a career in music. "I didn't know what I wanted to do," Michel jokes, "but I didn't want a normal job."
Despite a childhood yearning to become a baker, Michel became a practicing psychologist. His love for music never dwindled, however, and he continued to DJ whenever possible. A fateful basketball game pushed him into production – he broke his leg and was laid up at home for three months. "I was afraid of going crazy," he recalls, "So I bought a sampler and started playing around with my records." Michel's passion and knowledge of music, developed over long years of listening and DJing, came bubbling to the surface and quickly resulted in releases on labels including Rekids, Supplement Facts, Buzzin' Fly, Aus, Strictly Rhythm and – of course – Cadenza.
Michel credits Luciano with championing 'La Mezcla' and turning a personal masterpiece into a worldwide hit. "I never expected it," he says modestly. Always eager to move forward, Michel is currently working on his debut album, which he envisions reaching beyond the confines of the dancefloor. "It won't be 'just for clubs'," he assures. In the meantime, he is enjoying touring with, and playing for, Cadenza.
DOK DATES:
– 08 November 2014 – DOKSHOW  @ Numa (BO)