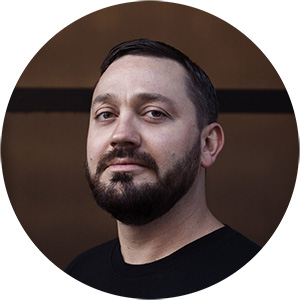 FRITZ KALKBRENNER  
You can rely on Fritz Kalkbrenner. While his fellow producers and DJs wear themselves out with demanding tour schedules that leave them with no energy for the studio,
Kalkbrenner unfailingly releases a new album every two years. And instead of resting on his laurels, he refines his sound through every album, takes risks and
impresses us again with his vocal and production skills. Hence the excitement about his eagerly awaited new album.
"Ways Over Water" is the name of the new, third studio album, and it shows us once again why Fritz Kalkbrenner is one of Germany's most original electronic music artists. Like it's predecessors, "Ways Over Water" was produced in the Suol-Studios in Kreuzberg and follows the musical direction Fritz Kalkbrenner started with his debut single "Wingman" in 2009. The well made production of "Ways Over Water" sounds even fuller and more at ease with itself than anything that Suol's Soul-Boy Number 1 has produced to date.
The instrumentation has been expanded with great brass elements to that both surprise you or give you goosebumps. Otherwise Fritz Kalkbrenner stays with the formula that made his previous albums so special – dusty, distorted drums, licks on Rhodes piano or guitars, and his very typical melodic bass lines within those strong electronic music tracks. Very present again is his unique voice that turns tracks like "Heart Of The City", "One Of These Days" and "Void" into anthems, the vocal taking centre space even more than before.
If the step between his 2010 debut album "Here Today Gone Tomorrow" and "Sick Travellin'" was interpreted as a big one, then "Ways Over Water" sounds more like the work of someone who has found his sound and has gone to work on the details, certainly something that makes this album come across as more mature than it's forerunners without sounding boring or uninspired.
Clubby instrumental tracks alternate perfectly with electronic pop songs based on classic songwriting driven by his unique voice like with the two singles "Back Home" and "Void". After the first two tracks it becomes clear that he has developed his sound into his own sonic universe which doesn't stick to but transcends genres like House, Techno or Pop.
One of the most surprising track on the album is "Front Of The World" with it's afro-beat groove and mellow-soul brass parts, a track that once more proves Fritz Kalkbrenner's versatility. A versatility that through the disco funk of "Pass The Buck", the hypnotic house ecstasy of "Pitch Perfect" and the radio-friendly catchiness of "The Sun", makes for a coherent and perfectly infectious album.
DOK DATES:
– 30  September 2016 – DOKSHOW  @ Numa (BO)